About DJI Mavic Air
Adventure unfolds.

A marvel of engineering and design, the Mavic Air was built to go wherever adventure takes you. This ultraportable and foldable drone features high-end flight performance and functionality for limitless exploration.

3-axis gimbal camera.

The Mavic Air is the most portable DJI drone to house a 3-axis mechanical gimbal, with its angular vibration range reduced to 0.005°. Set in a triangular formation, gimbal dampeners help create even steadier shots.

32 MP sphere panoramas.

In addition to Horizontal, Vertical, and 180° panoramas, the Mavic Air stitches 25 photos together in just eight seconds to create crystal-clear 32 MP Sphere panoramas.

4K 100 mbps video.

The Mavic Air shoots video at an incredible 4K 30 fps, recording at 100 Mbps to capture every second with UHD quality.
eBay has provided more information about this product above and is not affiliated with or endorsed by DJI.
Price Trends
DJI Mavic Air
New Price*
from $727 to $950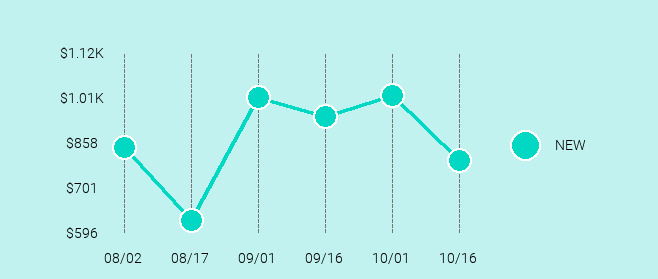 *The average sold price is calculated based on "Buy It Now" items sold within the 90 day period described above (excluding shipping and handling). Each interval represents a 15 day period. There is no guarantee that items will always be listed at a price within the provided range.
Compare Similar Models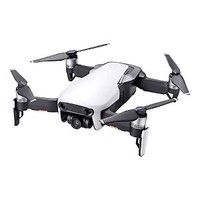 DJI Mavic Air
Camera Type
Fixed Camera Drone
Video
UHD@30fps, 2.7K@60fps, 1080p@120fps
Image Stabilization
3-axis Gimbal
Maximum Video Bitrate
100 MBPs
Very Nice so far

Did much research on this before making purchase. I feel I made the right choice. One must be willing to learn about the product before flying. Item arrived as described. Unpacked, charged and read and watched YouTube videos. (Highly Recommend) Updated firmware and have done some preliminary adjustments and familiarization with menu settings. I will still be in beginners mode for a while as I become more confident. I will say that this appears to be an amazing product, very well made. So far it does what it says it does. Photo video quality is very good, still playing around with settings for camera. I am using a 32 gig micro Sd card by SanDisk and seems to work well. The micro sd card is hard to remove from the drone so i put a tab on it with label tape to make it a bit easier, got that tip from YouTube. I calibrated the IMU and Compass, The first flight was with cell phone and now i am using remote.Note the remote connects automatically and to use cell phone you hold the green light button on drone until you hear two beeps to switch to use only cell phone. These seems to be one of the best small drones out there currently for the money.

Verified purchase: Yes

The Go-To Drone for most...

If you're in the market for a drone and want something small and portable then this is your best bet. Since the DP3, DJI has improved a lot in the software, connectivity and compatibility departments. The remote fits any smartphone easily and comes with standard cables (MicroUSB, USB C and Lightning etc.), and is small form factor as well. The app recognizes the aircraft easily and I haven't had any connection loss issues, so far. Everything is made as compact as possible so that it's easy to carry. It means you'll have to learn how to (un)fold things each time, but once you get the hang of it, it becomes very easy. The quick shots are the best feature of the DJI Mavic Air and I would recommend this if they were the only thing that you get in the package.

Verified purchase: Yes

A great little drone with lots of cool features!

This is an awesome little drone. I had been flying a Phantom 4 Pro (P4P) occasionally for a couple years and after seeing all the good reviews I decided to buy the Mavic Air 2 (MA2). After flying the MA2 for a couple weeks, I sold the P4P. The camera with 1" sensor is better on the P4P, but the camera on the MA2 is plenty good with lots of nice photo and video modes. The automated flight modes make it easy to get good cinematic shots. The portability is the thing I like most, since I will get a lot more use out of it since I can take it anywhere with me. I bought a set of high quality PolarPro ND filters and a 2nd battery so I'm all set. Lovin it!

Verified purchase: Yes

Still a good choice for beginners in 2021

After long research, evaluating the Air 2s and some "non DJI" 2021 drones, as I did not want to spend more than 1,000 bucks, but wanted to have great 4K video quality and obstacle avoidance, I pulled the trigger with the original Air. I am happy with this. Got the "fly more combo", so I got more than 1 hour of flying time without re-charging. Also got a car charger so most of the time I have the first drained battery recharged before I use the third one. Easy to use, easy to learn, packaged in a tiny shoulder bag that fits perfect in any of my motorcycle saddlebags leaving a lot of available room. Regarding the video quality, I love it. A great add to my video capture devices . . .

Verified purchase: Yes

A Great Drone, Worth the Money

The Mavic Air is a great drone and I highly recommend it to anyone who can afford it. This drone has all the features desirable in a modern drone- a gimbal mounted camera, live video feed to your phone with decent (1 mile plus) range, GPS and altitude hold so it doesn't drift in the wind, and a folding body. In addition it has sensors around the body to perform onstacle avoidance- this is a huge plus and I suspect this feature alone is why this drone is so expensive. I've flown several cheaper drones before buying this one, and none of them came close to the crispness of video and lack of video lag. Overall this is a high quality product with excellent build quality and ease of use.

Verified purchase: Yes

You know you want it. Just go for it.

I was debating whether to get the basic kit or the Fly More combo... and I am so happy I got the combo! 20 minutes in the air -one battery worth- goes by flying! (no pun intended) and I love to bring the little drone down and give him some extra juice immediately. The bag it comes with is awesome and can fit absolutely everything (and some extra stuff). About the drone itself, I'm pretty sure you have already done your research... so I won't waste your time. It's a fantastic drone and even with the limited amount of videos I have caught in my first week of ownership it managed to already blow my mind. Get. It. You won't regret it.

Verified purchase: Yes

Mavic Air

This drone is amazing! I have owned a Phantom 3 pro and a Phantom 4. The Mavic Air is just as great, if not a little better. I am taking a trip to Hawaii and wanted something smaller to take with me. I was a bit reluctant to trust a quad this small but let me just say, after a few flights all of my worries have been replaced with an even greater excitement. This drone will allow for better mobility and better shots than I could have ever gotten with a Phantom.

Verified purchase: Yes

Great drone so far

I'm loving the dji mavic air so far! The picture quality is far better than my dji spark I upgraded from. I still love them both Dji is a great drone company, the quality is out this world on their products. I'm not getting endorsed or getting free products for review. this is my honest opinion, I'm in Virginia and in the summer we have great aerial footage to capture. You can't go wrong with this dji mavic air drone, you even able to add a two year warranty with it.

Verified purchase: Yes

A super fun little drone

its just the right size, not too small or large, for me anyways. Super convenient to carry when traveling. Camera takes amazing footage. Setup directions are not the best but luckily there are several YouTube video's explaining setup. Definitely having 3 batteries helps the fun factor & amount of time you can fly. Only real disappointment are the FAA rules / regulations that are everywhere. Major 1 complaint is TFR ( Temporary Flight Restrictions ) if you are in the area when one is active, the drone won't fly.

Verified purchase: Yes

Fun to fly with unique technology features.

The mavic air 1 is extremely fun to fly and has some interesting visual effects that other DJI drones don't support, like asteroid. The drone itself is solidly built and is really responsive while in sport mode. It supports hand gesture recognition and control and obstacle advoidance. The price point is reasonable given its age, and it's technology uniqueness sets it apart. The RC controller can be used with the DJI drone simulator, unlike the newer drone controllers.

Verified purchase: Yes