About Ultimate Ears BOOM 2
360˚ sound.

UE BOOM was designed to blast the same insanely great sound and deep, powerful bass to every corner of the party. Because it's only a party when everyone can hear the music.

Sound for any adventure.

Rain or shine, rage, riot, party and bring the beats to your favorite beaches, trails, caves and climbs.

Connect multiple speakers.

Make things epic. Wirelessly Double Up with a second Ultimate Ears speaker (UE BOOM 2, UE ROLL, UE MEGABOOM, UE BOOM) using the UE BOOM 2 app.

Sound and style.

With a smooth, stylish interface, the UE BOOM comes in six body colors: black, blue, red, moss, white, and pink.
eBay has provided more information about this product above and is not affiliated with or endorsed by Ultimate Ears.
Price Trends
Ultimate Ears BOOM 2 - Price New and Used
New Price*
from $71 to $77
Used Price*
from $43 to $49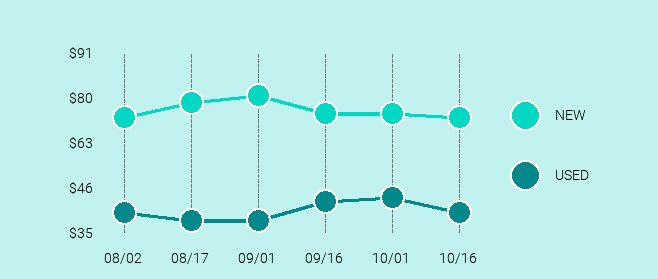 *The average sold price is calculated based on "Buy It Now" items sold within the 90 day period described above (excluding shipping and handling). Each interval represents a 15 day period. There is no guarantee that items will always be listed at a price within the provided range.
Compare Similar Models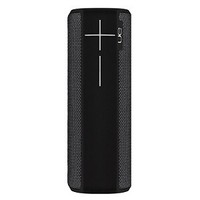 Ultimate Ears BOOM 2
Connectivity
Bluetooth, NFC, 3.5mm Audio
Battery Capacity
Unspecified
Simultaneous Connections
2
Ultimate Ears Blast

Connectivity

802.11a/b/g/n Wi-Fi (2.4/5 GHz), Bluetooth

Battery Capacity

Unspecified

Simultaneous Connections

1

Ultimate Ears Megaboom 3

Connectivity

Bluetooth, NFC, 3.5mm Audio

Battery Capacity

Unspecified

Simultaneous Connections

2
Top 5 High ratings
Top 4 Low ratings
Great Product. Highly Reccomended

So far I've had my UE Boom 2 for about 2 weeks and I've charged it twice for moderately heavy to heavy use. This battery is pretty beastly. The sound is great has slight muffle at max volume though but I like electronic music so that's pretty violent on a speaker, other songs sound great. Outdoor speaker for sure and love that it's waterproof with an IPX7 rating. Haven't tested that but hoping it withstand it's WATERPROOF claims (fingers crossed)., , All in all for the price ( I got it at a steal) this speaker is amazing and totally worth the money spent on it! Happy listening !

Verified purchase: Yes

Great product at a great price

My friend had the UE Megaboom and it is simply amazing. I purchased the smaller UE Boom 2 because the price is less then half of the Mega and thought it would work well for my needs. The UE Boom 2 sounds great and battery life is great. It doesn't have the deep bass like the Megaboom but at the price and size it is great. Since I purchased mine two of my friends have also purchased. I have a few friends with the Bose soundlink and this speaker is better in my opinion.

Verified purchase: Yes

Great speaker. Greater battery

First of all, the battery life is bar none! It's he best. So solid., I've never found a speaker this size that puts out the low end I desire, but that's just part of the game w these mobile Bluetooth speakers., That said, this speakers sound quality is amazing it puts out full sound, no crackling, even when the battery is dying. If the battery is very low and you turn it to max volume I've had it turn off. All in all, I think it may be the best small Bluetooth on the market. It does take a bit to charge but it literally lasts 15 hours of listening to music at whatever volume you want.

Verified purchase: Yes

Great speaker for the price

Bought this with low expectations since I won it for $70. All the YouTube reviews are pretty accurate. It is a loud speaker and the sound quality is good, but it definitely won't wow you with bass. For that, you'd have to go with the Bose units. Overall, very happy with what I got for the price I paid. I'dd recommend to anyone looking for a loud speaker at half the cost of a Bose. Also very easy to use and their app has some cool features that make this speaker unique.

Verified purchase: Yes

boom 2

well bought these are tanks. (thank you cell phone stores for pushing them to bills on impulse purchases and thus to used market), big sound. paired stereo great. party multi speaker fantastic. a real 16+ hours of medium volume. full charge just over an hour with their tablet type adapter. range 'decent' for bluetooth. app takes a bit of getting used to, but i have paired 6 boom series speakers no problem. app eq adjustments and speaker naming a must. fully weather proof. will show dirt, scuffs and dents. aftermarket cases are very nice. abundant replacement parts to include fabric if every needed. definitely want original type usb charge cable as they are molded to fit and not bang up the charge Receptacle. do buy one for 6$ if missing.

Verified purchase: Yes